JAN AKKERMAN BAND
LIVE, De Kade, Zaandam, December,3 1999.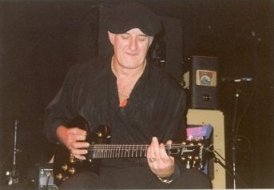 <![if !supportEmptyParas]> Jan Akkerman – Gibson "Johnny Smith", Catalyst "Jakkerman"
Wilbrand Meischke – bass
Jeroen Rietbergen – Hammond portable organ, Roland JP-8000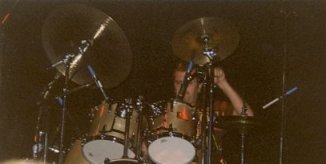 Ton Dijkman – "Drumworkshop" drums and percussion
<![if !supportEmptyParas]> <![endif]>
<![if !supportEmptyParas]> <![endif]>
How curious we were about Jan's Jakkerman…! He promised us to play on it and thus he did indeed!
In advance to the concert we got acquainted with Jeroen Rietbergen, who regularly joins Jan's band since July of this year.
Jan felt like it that night and it was also great to meet Ari Poort of Catalyst, the true Akkerman fans know of course that Catalyst manufactured the Jakkerman.By the way first it was time to hear the latest and not the least "obituaries" from Jan: Curtis Knight and Charlie Byrd. Together with Curtis Jan participated in the Blues Root project. Jan did also quite a number of concerts (until Japan) with the trio of Charlie just before Jan's car accident.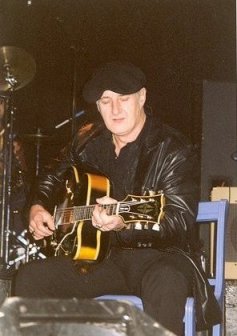 At a quarter past ten it was time to leave the dressingroom and to go to the auditorium. Jan started the first set semi acoustic on the Gibson Johnny Smith, with "The Zebra". It was followed by a piece of jazz with some references to "Fool for your Stockings". At the end of the first set Jan grabbed his Jakkerman, played a few notes and the first (!!) string broke. So it was time for a 20 minute break.
<![if !supportEmptyParas]> <![endif]>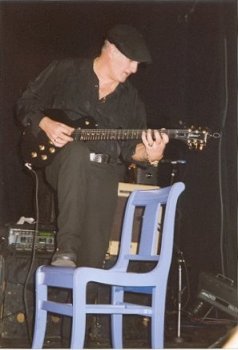 The second set was musically also a whole lot better, starting with "Blues Route 1994" on the Jakkerman. Then came "Mercy Mercy Mercy", but during this Zawinul classic Jan was having troubles with the plug-in of his guitar chord. When it was almost fixed string number two broke. The audience did not appreciate this, but Jan could not help it noticeably . So then he cintinued with "Streetwalker" and "Sylvia / My Pleasure" on the Johnny Smith and then get the hell out! The intro of "Streetwalker" was desturbed a little by a rather weird person in front of the stage that fans like us just hate. With a well meant "damn" and "shut up" this person was pointed back to the bar without mercy.
<![if !supportEmptyParas]> <![endif]>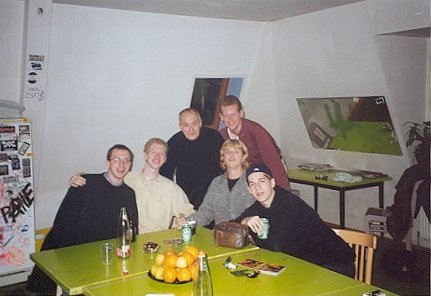 Afterwards the backstage atmosphere was great as ever of course. Jan thought that the evening was just spoilt by two "two rotten strings and a five cent plug-in". But a while later he was telling jokes as always. Fortunately we have seen a lot great Akkerman concerts so that we certainly will not remember this night as a damper. I think Jan felt the same way too. Moreover had the audience been listening in a very concentrated way, which is also always of great help!
<![if !supportEmptyParas]> <![endif]>
Review – Wouter Bessels
Translation – Irene Heinicke
---
© FFA Design